Choose any of the books to purchase to find out more
Beyond the Summit: The Story Of One Man's Need To Scale His Inner Self …After Climbing Everest
By Kieran Lally
In 2013, Mayo native Kieran Lally climbed Mount Everest to fulfil a lifelong ambition – he also hoped it would help to silence the inner critic who constantly belittled his existence.
However, the positive feeling from his magnificent personal achievement proved ephemeral – leaving him with the even greater challenge of undertaking an inner climb 'Beyond The Summit' to a place of self-discovery.
This fascinating account journeys through his young and formative life experiences and, by interweaving this narrative with the immediacy of a step-by-step account of his climb to Everest's summit in 2013, he brings extra depth and understanding to what motivates and simultaneously sabotages our outlooks in life.
The book is a compulsive read which reveals through its pages the personal determination and desire of the author to conquer the ordinary and extraordinary – and know the difference
Price - €19.99 (£16.99)
See-Saw: A unique perspective on the ups and downs of leadership and corporate culture in Ireland informed by one man's 30-year journey
By Fintan Drury
Due Out September 30th 2021
In 'See-Saw,' Fintan Drury, a former RTE news journalist turned businessman, gives an insider's view on the collapse of Anglo Irish Bank from the perspective of a one-time board member over six years.
In writing about former Taoiseach Brian Cowen, Drury makes the claim that Cowen was a reluctant political leader who failed on account of a unique blend of circumstance and personal characteristics, some of which are not well known but were, he argues, material to the premature end of a stellar career.
As a former chairman of Paddy Power, he suggests gambling needs to be corralled as online gambling wreaks societal havoc globally. Drury regards See-Saw' as an interview between the journalist of his youth and his older self, probing why he went into business and what he learned from three hectic decades involved in leadership in business, sport and politics.
Price - €19.99 (£16.99)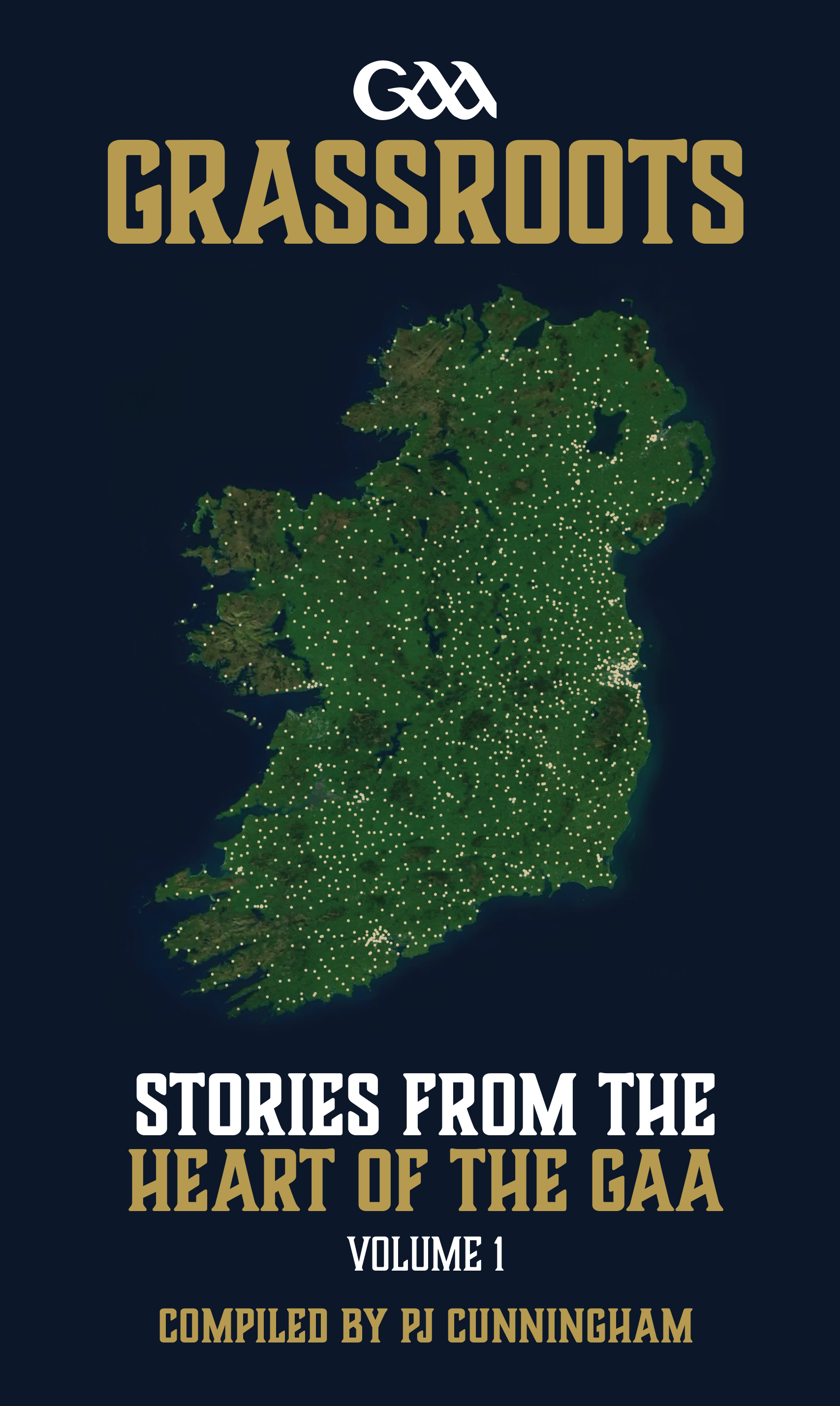 Grassroots: Stories From The Heart Of The GAA
By Compiled & Edited by PJ Cunningham
This book 'Grassroots' is a treasure trove of memories, tales and incidents spanning over 150 years. With stories dating from before the foundation of the GAA through to the Civil War and up to modern times, the collection reflects the emergence of Irish nationhood in all its guises, from within the country's biggest and most widespread sporting organisation.
The collaboration between the GAA and journalist and author PJ Cunningham elicited an unprecedented response within every county and from the Irish abroad in the USA, UK, Australia and many other countries. The collection includes well-known personalities documenting moments and incidents in their own words.
These include
• Former soccer international Niall Quinn
• Dublin star Keith Barr,
• Meath legends Sean Boylan and Bernard Flynn,
• Galway's All Ireland winning hurling captain Joe Connolly,
• Offaly hurler and RTE commentator Michael Duignan,
• Former Monaghan talisman, Nudie Hughes,
• Ex-Tyrone star John Lynch and
• One-time Armagh player and All Ireland winning manager, Joe Kernan.
The unprecedented collection also includes the work of acclaimed writers such as
• Mae Leonard,
• Dr Joe Kearney,
• Maeve Edwards,
• Billy Keane,
• Dermot Gilleece,
• Declan Bogue,
• Tony O'Hehir,
• Barrie Henriques,
• Brian Jaffray
• and Norman Freeman.
However, the strength of the collection is the depth and variety of stories from ordinary club members recalling happy or sad, dramatic or ordinary occurrences in their day-to- day existence. These stories, many of which would have been lost to the GAA canon, are now very much part of the great legacy preserved for posterity in this book.
Price - €19.99 (£16.99)
THE VERY BEST OF BILLY KEANE – A New Collection Of The Author's Weekly Columns'
By Billy Keane
The Very Best of Billy Keane collection published this autumn showcases
the columnist's unrivalled range of writing and perception through his
weekly columns. Whether it's a quirky day in his pub or a national issue of climate
change, suicide or same-sex marriage, Keane consistently produces
insightful and thought-provoking missives from his empathetic quill.
The Kerry native has used his base as a touchstone to measure changes
and how Irish people react to different challenges as part of modern-day
living. Week on week, he has the extraordinary gift of holding everyday
issues up to the light and presenting them with an equal mix of humour
and understanding.
The Very Best of Billy Keane, is a collection of 64 columns and follows on
from his original collection, The Best Of Billy Keane, which was published
to critical acclaim three years ago.
Price - €14.99 (£14.99)
Charlie: The Story Of Charlie Gallagher - The GAA's fallen idol
By Paul Fitzpatrick
Cavan's Charlie Gallagher was the George Best of his day in the swinging sixties – good looking, talented and worshipped by GAA fans all over Ireland for his prodigious scoring ability.  A scholar with style, he was a graduate of UCD and dressed in sharp suits and drove a red Sunbeam Rapier, a sports car.
Like the Manchester United idol, away from the arena, Charlie faced many varied challenges which followed him to his untimely death in 1989 – 30 years ago this year.
In 'Charlie,'  Anglo Celt Sports Editor and well-known national journalist Paul Fitzpatrick talks to family, teammates and friends of the former Breffni star to compile one of the most compelling biographies of a sport star in recent times.
Price - €14.99 (£14.99)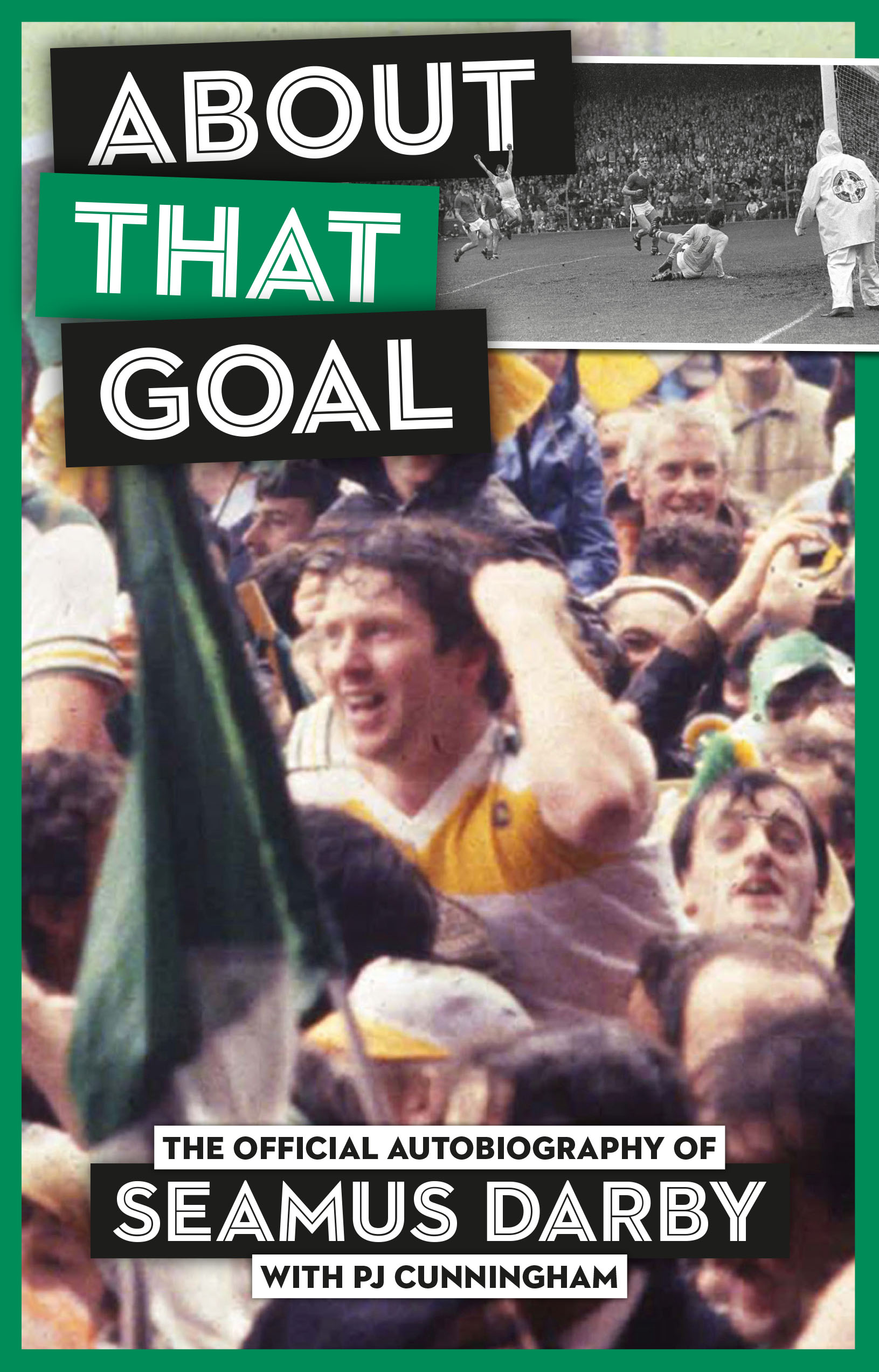 About that Goal: The Official Autobiography Of Seamus Darby
By Seamus Darby
For the first time, Seamus Darby, the man who scored the most famous goal in the history of the GAA, puts the record straight on the commonly held belief that drink and neglect of his business following that  celebrated shot led to his descent into penury.
As the then 31-year-old left the Croke Park pitch in 1982 after preventing Kerry from completing the five-in-a-row of All Irelands, an Offaly man who embraced him in victory told him: "Darby, you'll never see a poor day."
How wrong that fan was.
By the time he had left his thirties, Darby had been forced to emigrate to London with only a £50 note given to him by a friend for company.
'About That Goal' traces the heart-rending vicissitudes of a man thrust into national headlines who then had to deal with the fallout of losing his business and his marriage before returning to Ireland to buy his own pub and learning how to treat triumph and tragedy with equanimity.
Ghostwriter PJ Cunningham is a former sports editor with the Irish Independent and Sunday Tribune and is a former Offaly panellist under Eugene McGee.
Price - €14.99 (£14.99)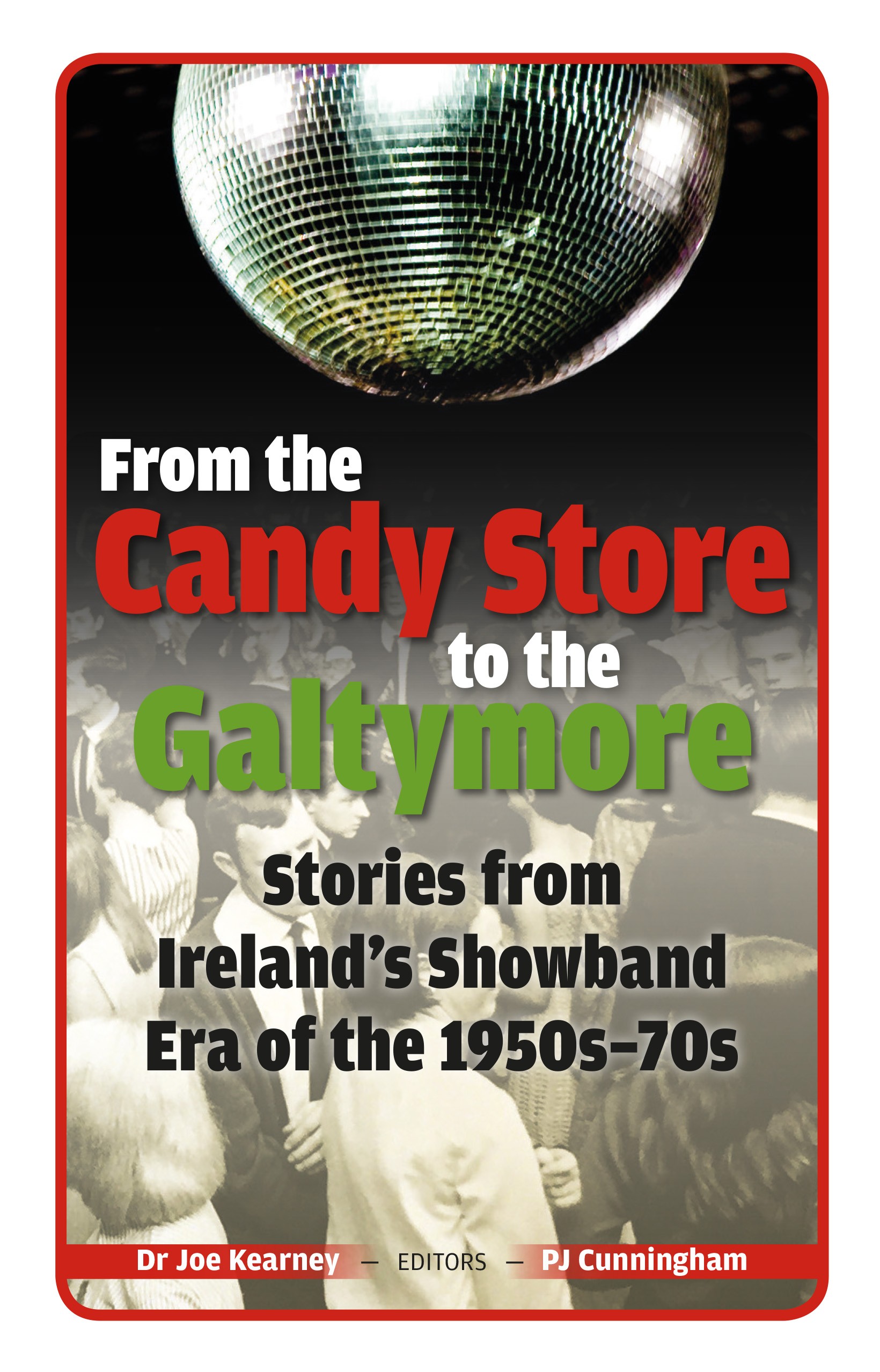 From the Candy Store to the Galtymore
By Various Authors, Edited by PJ Cunningham & Dr. Joe Kearney
'From The Candy Store Stories To The Galtymore' is an anthology of stories from the golden age of the Irish Showband era that stretched from the 1950s to the 1970s.
The book is a collection with twist. It looks at this era, left of centre, collecting the forgotten, overlooked or rarely told stories of that time. The publication itself is a collection of small stories written and told by 'ordinary' folk, singers, musicians, band managers etc Joe and PJ trawled the country for these stories (over the past year or more) to bring them all together in one book.
Price - €14.99 (£14.99)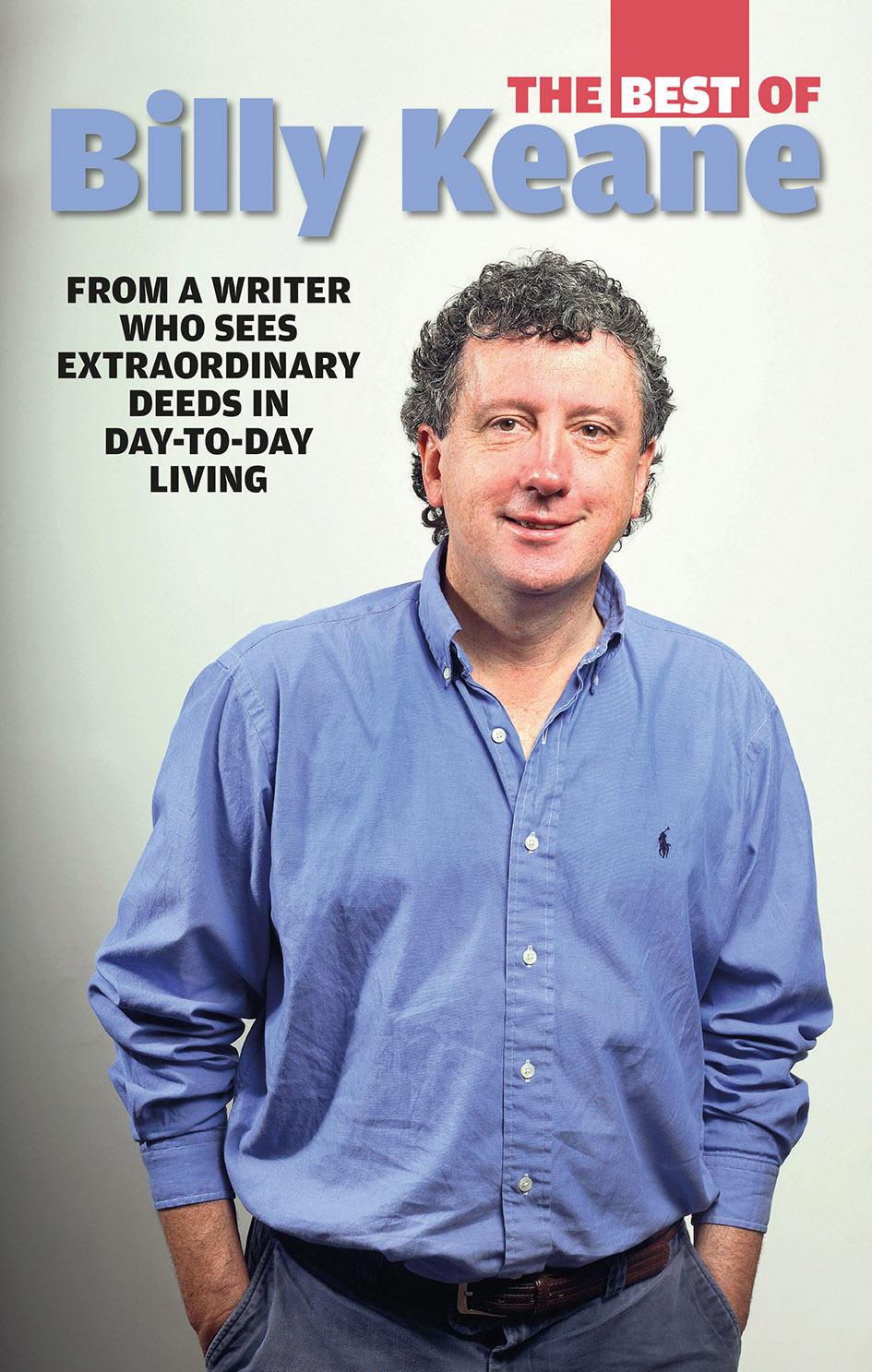 The Best of Billy Keane
By Billy Keane
The Best of Billy Keane showcases the Irish Independent columnist's range of writing and understated perception. Keane is the observer at the front door looking out on middle Ireland as it goes about its daily chores.
Whether it's a family sadness, a quirky day in the pub or a national issue of suicide or gay marriage, his inimitable style is rarely less than insightful and always thought provoking. Keane's has the rare writing gift of finding extraordinary deeds in day-to-day living before presenting them with an equal mix of humour and empathy.
About the author – Billy Keane (59) is a well-known publican and writer from Listowel, Co Kerry. His columns in the Irish Independent have become 'must reads' for thousands of readers. Married with four children, he is the eldest son of Mary, who died last year, and John B, who died in 2002.The Best Of Billy Keane is published by Ballpoint Press Ltd and is now available in all good bookshops nationwide.
Price - €14.99 (£12.50)
Then There Was Light
By PJ Cunningham and Dr Joe Kearney (Editors)
'Then there was light' is a unique collection from a wide range of contributors recalling their memories and experiences of the Rural Electrification scheme which was rolled from the mid-1940s across Ireland.
The stories provide a valuable snapshot of the time when Ireland left the dark ages as ESB brought light into the midst of even the most remote communities.
This book celebrates the 70th anniversary of the commencement of the Rural Electrification scheme which then ran through the 1950s,'60s and into the 1970s.
Price - €14.99 (£12.99)
Living The Green Platform
By Declan Coyle
Living The Green Platform: Simply Life Changing
In his bestselling book, The Green Platform, author Declan Coyle revealed the step-by-step tools we can use to achieve significant and lasting positive change in our lives when times are tough or when we just want more from life. Now in Living The Green Platform, Declan expands our understanding of how these insights and simple techniques have influenced and inspired so many people to achieve exceptional success in their lives.
The power of this truly inspirational book is that it relates honest and sincere stories of people who made the daily choice to live on the Green Platform and who became more joyful, innovative and creative people in the process.
It shows all of us how we can do it too!
Price - €14.99 (£10.99)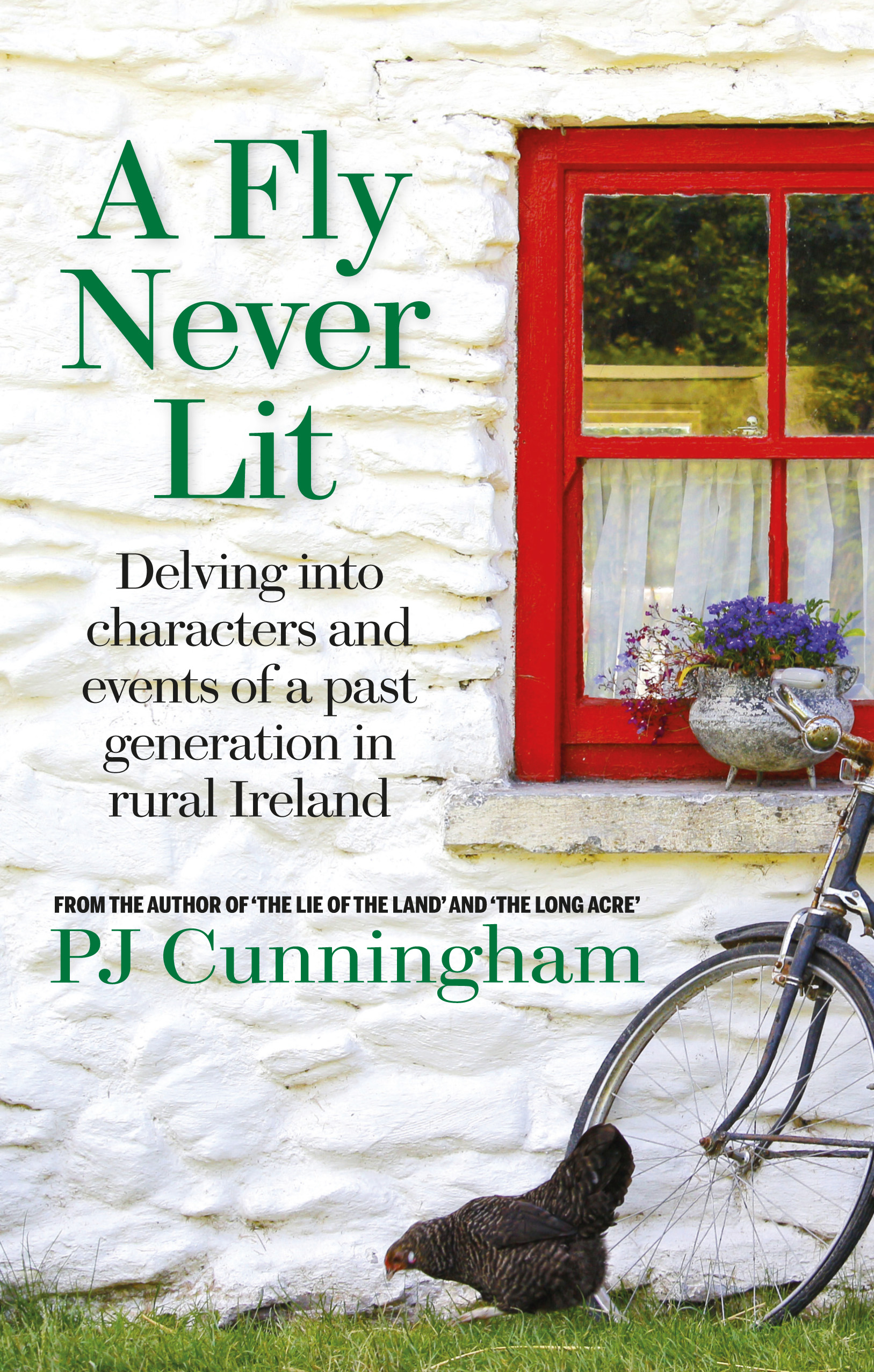 A fly Never Lit
By PJ Cunningham
P. J. Cunningham's new book 'A fly never Lit' is the third in a trilogy about growing up in the rural Ireland of the second half of the last century. It follows on 'The Lie Of The Land' (2013) and 'The Long Acre' which last year was shortlisted for  Bord Gais Energy Irish Book Of The Year in 2014.
The current collection are of stories which shine a light on a past generation growing up in the heartland of Ireland.
Price - €14.99 (£10.99)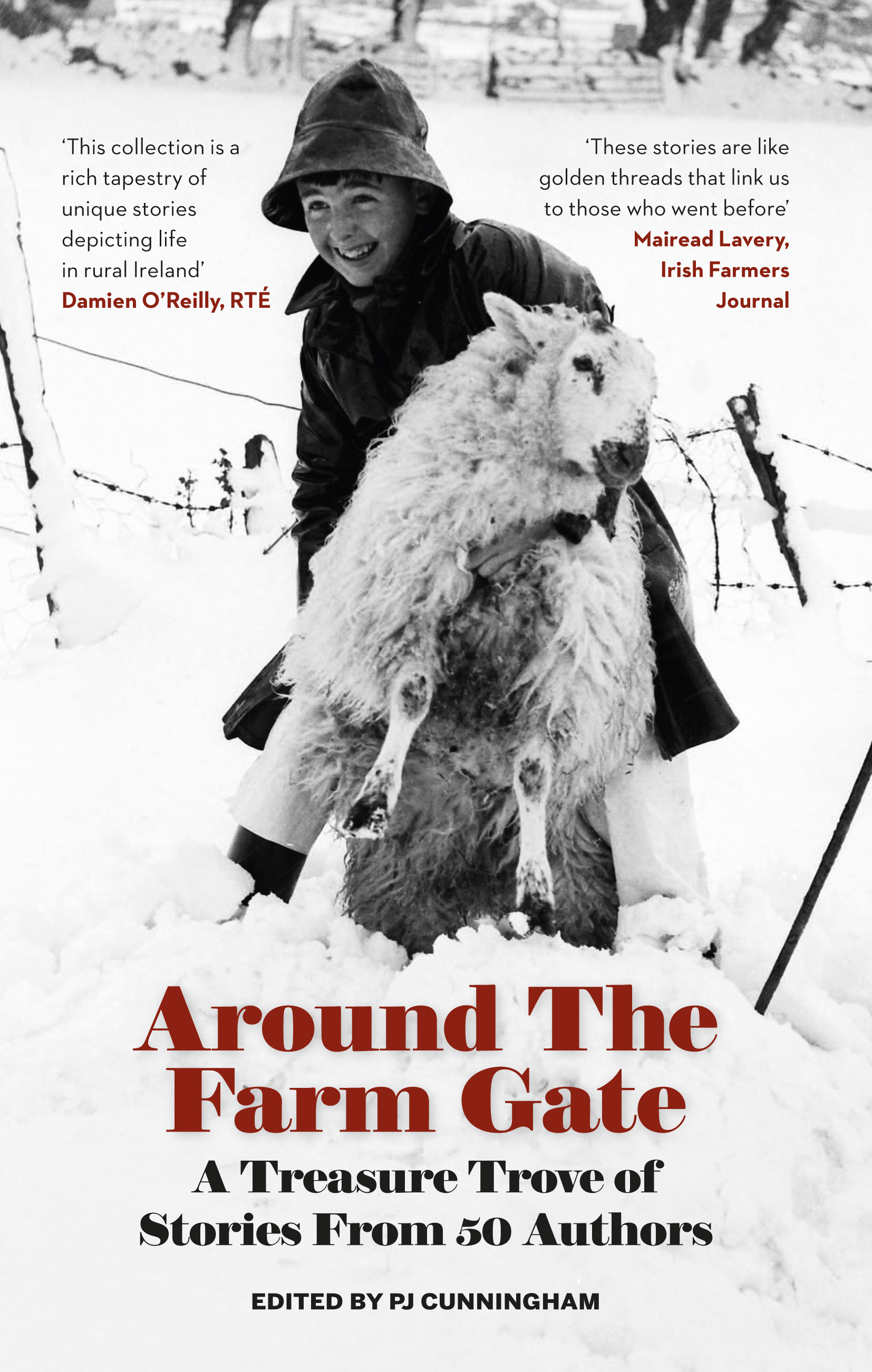 ***SOLD OUT***
By Various Authors, Edited by PJ Cunningham
Unfortunately, due to its popularity,  'Around the Farm Gate' is currently sold out of its current print. We hope to have more in as soon as possible. It is still available on Kindle- please click here to purchase from the Amazon store.
Around The Farm Gate is a unique collection of 50 stories about rural Irish life set at the crossroads between tradition and modernity in the latter part of the twentieth century. These stories are a snapshot in time as they capture the activities of people striving to earn their daily bread in different settings across the country. This book offers a rare glimpse of recent Irish history, encapsulating and preserving the traditions of several generations in a rapidly disappearing rural landscape.
Price - €14.99 (£10.99)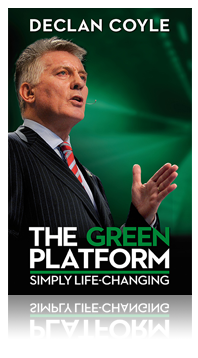 The Green Platform
By Declan Coyle
Declan Coyle's well proven techniques have transformed the lives of thousands of people who were unnecessarily making their lives more unhappy, frustrated, angry or fearful and preventing them from reaching their goals and dreams.
In the Green Platform, the Internationally renowned motivational speaker and mentor reveals the four simple steps to switch our thinking from Red to Green and to open up options and possibilities in our lives.
His unique insights into how our minds work and his simple steps to change our perceptions from negative to positive was developed through his understanding of psychology and work with thousands of people living ordinary lives, as well as CEOs, management teams, sporting stars and many facing crisis and challenges in their lives.
In this book, Declan gives us the secrets to never having another bad day.
Price - €14.99 (£14.98)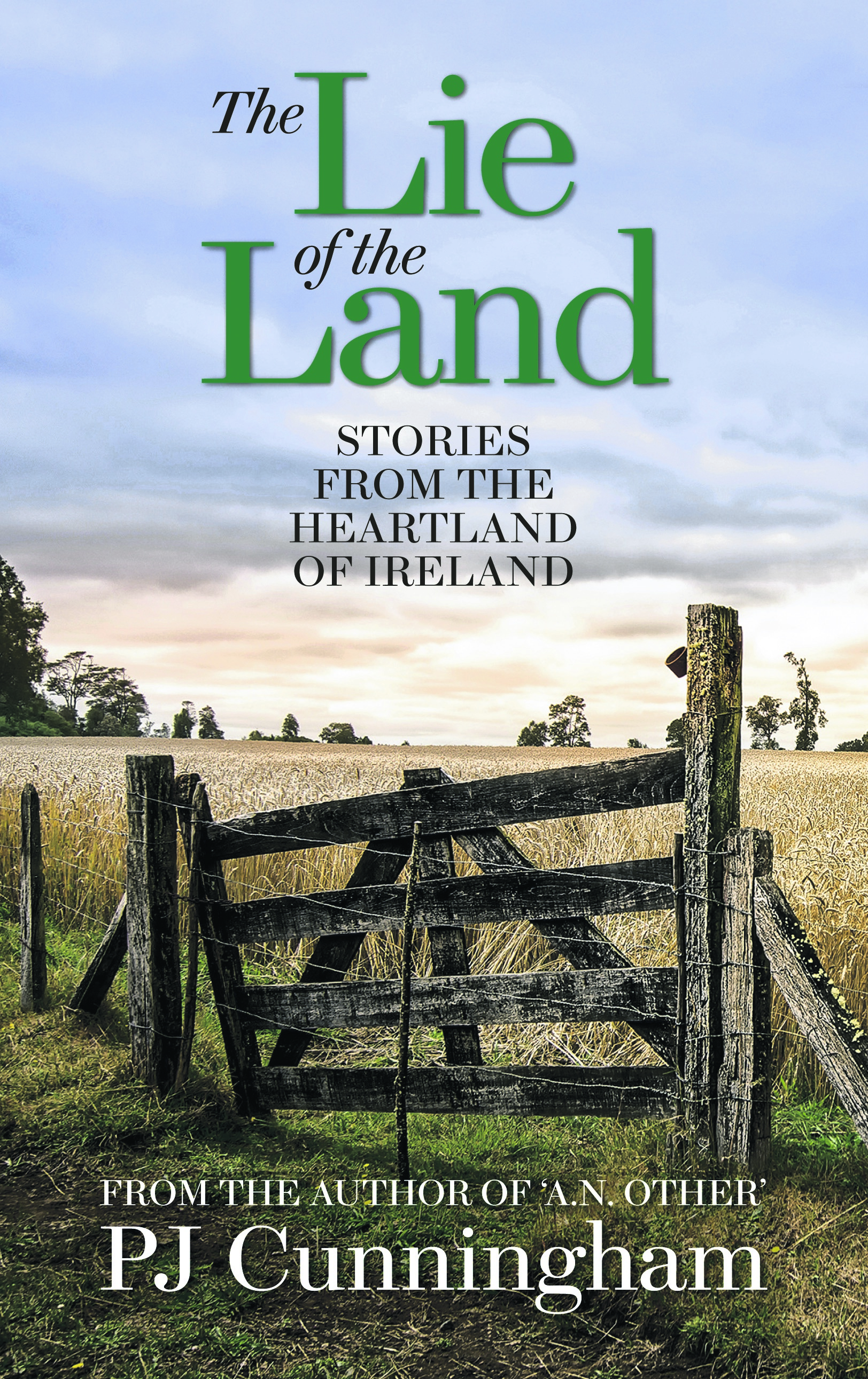 The Lie of the Land
By PJ Cunningham
The book The Lie Of The Land is an account of the lives, loves,
hatreds, failings and greatness of ordinary people based loosely on the social history of actual events.
Price - €14.99 (£11.50)
The Long Acre
By PJ Cunningham
The stories in The Long Acre come from the heartland of Ireland and are a sequel to the author's acclaimed book from last year, 'The Lie of the Land', which charted the vicissitudes of growing up on a farm in the midlands during a rapidly changing Ireland of the sixties and seventies. This latest book traces the daily travails and triumphs of a past generation dealing with life in and around 'The Long Acre.'
Price - €14.99 (£11.50)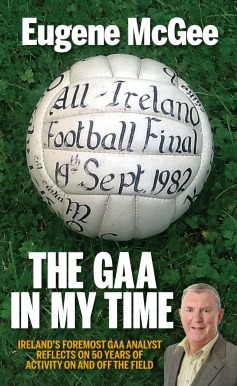 The GAA in My Time
By Eugene McGee
Ireland's foremost GAA analyst this Thursday reflects on over 50 years activity on and off the field. As a writer, manager of UCD, Offaly and Ireland international rules teams as well as a recent Chairman of the Football Development Committee, Eugene McGee is uniquely placed to cast an eye across the GAA world and comment with honesty, accuracy and more than a little prescience. Eschewing the usual autobiographical route, McGee instead reveals many untold stories while giving his view of the big controversies and the behind the scenes activities which he witnessed personally over a half century. He has played a series of diverse role at all levels in the Association as a mentor, manager, commentator and innovator through his recent involvement as Chairman of the Football Review Committee (FRC).
Price - €16.99 (£13.50)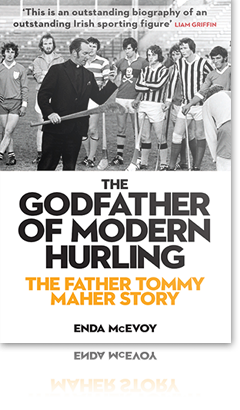 THE GODFATHER OF MODERN HURLING
By Enda McEvoy
THE BOOK
"What made the book a pleasure to research and write was the fact that so many people had such good things to say about Monsignor Maher," Mr McEvoy reveals. "One phrase recurred. 'A man before his time.' He was, simply, a genius, yet at the same time a very humble person."
Among the former Kilkenny stars quoted in the book are Paddy Buggy, Sean Clohosey, Johnny McGovern, Dick Rockett, Seamus Cleere, Pa Dillon, Tom Walsh, Pat Henderson, Chunky O'Brien, Mick Crotty, Kieran Purcell and Noel Skehan.
THE AUTHOR
One of the most important GAA books – The Godfather of Modern Hurling is the biography of Monsignor Tommy Maher, who helped the county to win seven All Ireland senior titles during his 21 years (1957-78) as coach. The book, which weighs in at a hefty 100,000-plus words, was written by award-winning sportswriter Enda McEvoy, former the hurling correspondent of the Sunday Tribune and now a columnist with the Irish Examiner.
Price - €14.99 (£12.50)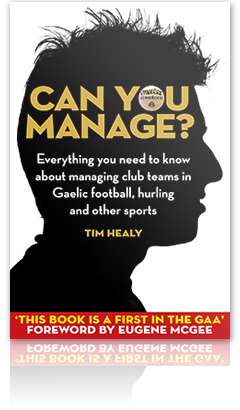 Can you Manage?
By Tim Healy
THE BOOK
THIS BOOK is designed as a blueprint for managers or aspiring managers seeking clearly-defined methods in how to look after a football, hurling or club team across a variety of sports. While there has been a plethora of GAA books on coaching, Can You Manage? blazes a trail by focusing the spotlight on the various aspects of management. From psychological contracts to team communication, from motivation to tactics, the author painstakingly points out the potential and pitfalls of decisions you make as a manager.
THE AUTHOR
TIM HEALY has a lifelong active service record in the GAA as player, coach, manager and administrator. Born in Cork, he captained Coláiste Chríost Rí to their first ever Munster colleges SF title. He played minor football for Cork and senior football for Wicklow. He has managed successful Bray Emmets teams as well as the senior footballers of Castletown in Wexford and UCD. Tim has also managed the Wicklow U-21 football team. In Can You Manage? Tim applies his vast knowledge of business management to full use in the sporting arena.
Price - €14.99 (£12.99)