From the Candy Store to the Galtymore: Stories from Ireland's Showband Era
'From The Candy Store Stories To The Galtymore' is a collection of stories from the golden age of the Irish Showband era that stretched from the 1950s to the 1970s.
Those decades saw the emergence of a multitude of celebrity bands fronted by household names.
During that time young people embraced the freedom and vibrancy of this new culture by flocking to hundreds of venues up and down the country every week.
The showbands also became an integral part of the lives of those who emigrated to the UK due to the economic necessity.
'From The Candy Store To The Galtymore' contains extraordinary stories of mostly ordinary people's memories and provides an unique insight into the social and cultural revolution of that era.
The book by Ballpoint Press is co-edited by Dr Joe Kearney and PJ Cunningham and will be available in all good bookshops from October 5.
Damien O'Reilly goes Country Wide with his Farmers Journal columns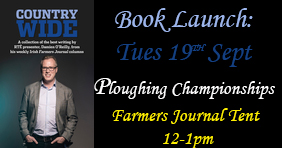 Damien is the award-winning presenter of the popular Saturday morning RTE Radio 1 show – Countrywide. Allthough brought up in Castleknock, Co Dublin, he is the son of country parents and spent all of his holiday time as a young boy and teenager on his father's family farm in Ballyjamesduff, Co Cavan. From there, he inherited an interest and love of all
things rural which persists to this day.
Damien also writes an opinion column – 'Damien's Diary – in the Country Living section of the Irish Farmers Journal every week.
This book is a collection of his writings for the Journal as well as recalling how a city boy grew up to become a commentator the affairs of country life.
The book is being launched on Wednesday October 4 at Copper Face Jack's in Harcourt St, Dublin (7pm) by Marty Morrissey.
Then There Was Light

 'Then there was light' is a unique collection of 50 stories by people recalling their memories and experiences of the Rural Electrification scheme which was rolled out in the late 1940s across Ireland.
The stories provide a valuable snapshot of the time Ireland left the dark ages by allowing power and light into the midst of even the most remote communities.
This book and radio documentary coincide with the 70th anniversary of the commencement of the Rural Electrification scheme which began in 1946.
- LATEST RELEASES -

'A Fly Never Lit' by PJ Cunningham
P. J. Cunningham's new book 'A Fly Never Lit' is the third in a trilogy about growing up in the rural Ireland of the second half of the last century. 
'Around the Farm Gate' edited by PJ Cunningham
50 tales of rural Ireland from 50 different authors- the ideal stocking filler this Christmas!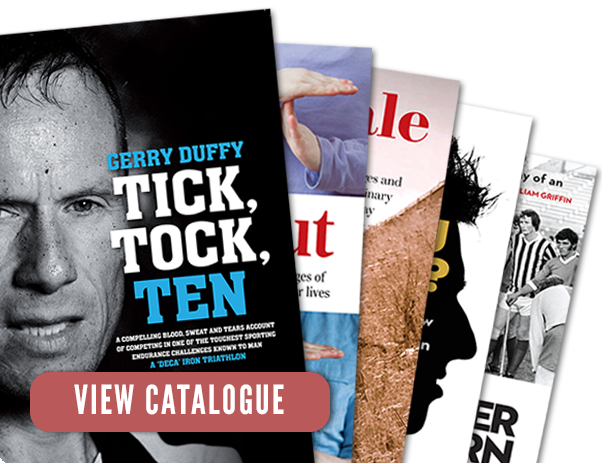 QUALITY WRITING
Alan McLoughlin's 'A Different Shade of Green was nominated for 'Best Irish Sports Book of the Year' at the Irish Book Awards
PJ Cunningham's 'The Long Acre' was shortlisted for 'Best Irish Published Book of the Year' at the Irish Book Awards
BEST SELLER - Enda McEvoy's enduring classic tome 'The Godfather Of Modern Hurling'
Gerry Duffy's book 'Tick, Tock, Ten' was an instant best-seller, following on his first book 'Who Dares Runs'